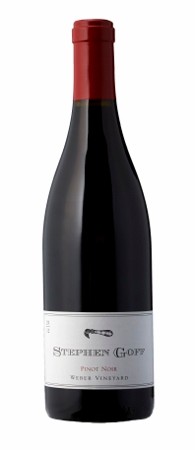 2021 Weber Vineyard Pinot Noir
Dundee Hills
From some of the few own rooted plantings still remaining in the Willamette Valley, these 38 year old vines produce a truly uniqe expression of Pinot Noir that is among my favorites year in and year out. One of the more delicate renditions of Weber, earily reminiscent of the 2015, this ethereal Pinot Noir is the epiotme of power without size, showcasing depht, layers and persistence coupled with brght high toned aromatics.
100 cases produced
93pts Wine Spectator
Vibrant and supple, with elegantly layered raspberry and cherry flavors that take on expressive orange peel, toasty spice and tea accents, gathering richness and tension toward refined tannins.
92pts James Suckling
This is perfumed and bright with juicy red berries, tangerine peel, lemongrass and crushed stones. Medium bodied, textured and sleek with vivid acidity and crunchy succulence. Delicious and delicate.